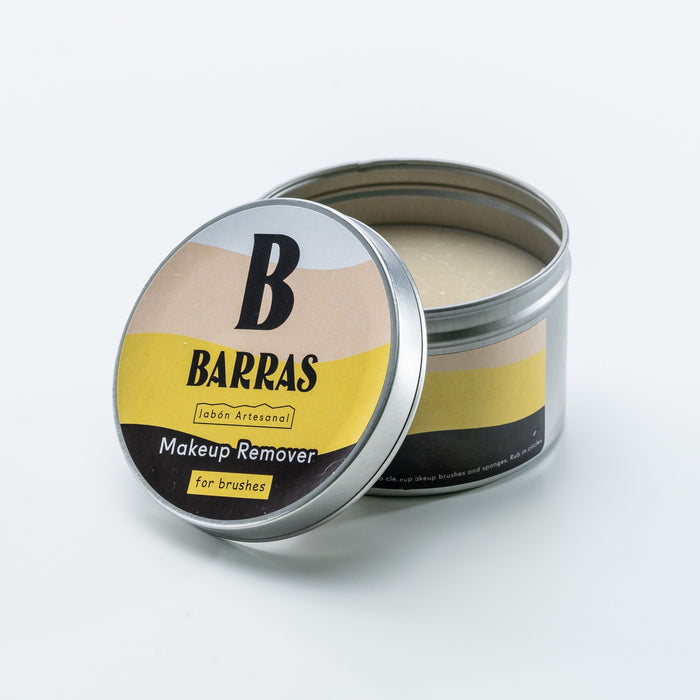 Makeup Remover for Brushes (ONLINE ONLY)
Sold out
Original price
$4.89
-
Original price
$15.99
Availability:
Out of stock
Availability:
Out of stock
ESTE PRODUCTO ESTA DISPONIBLE SOLAMENTE EN NUESTRA TIENDA ONLINE PARA ENVIOS POR CORREO.
Makeup Remover for Brushes es una limpiadora sólida de brochas de maquillaje, yes! Es jabón dentro de un empaque ecoamigable y muy fácil de manejar. Ubicaremos nuestra fórmula 5 estrellas removedora de maquillaje natural dentro de un envase.

Tamaños:

Full Size | (producto en imagen de promoción) envase de lata con etiquetas multicolor de aproximadamente 8 onzas.
Mini | envase de lata color negro de 1.5 onzas aproximadamente con etiqueta variante escogida al azar.
¿Por qué lo necesitas?
No tendrás que usar tu barra exclusiva "Makeup Remover" para limpiar tus brochas, así que te durará mucho más.
El manejo es súper coneveniente y más fácil de usar para lavar tus brochas.
Solo le quitas la tapa al envase, lavas tus brochas y así mismo lo guardas. #messproof
El envase es

ecoamigable

pero resistente al

agua

así que lo puedes usar sin miedo.
Al solo tener contacto con el agua en su superficie, tu limpiadora de brochas natural te durará mucho más.